Fiber Optic
Fiber Optic Cable
• At Coastal Contracting LLC, we assist our customers by integrating fiber optic cabling into their network.  Certified Fiber Optic Installer FOI through Electronics Technicians Association ETA (http://www.eta-i.org). We route, install, terminate and test SM and MM fiber optic systems.  
-The benefits of fiber compared to Cat 5e/6 are significant. Fiber speeds are faster than copper wiring Cat 5e/6.  Fiber can be run long distances with very low signal loss or attenuation.  It can be run near electrical wiring without EMI interfering or degrading the data it carries.   
• We will consult with your team to offer a customized fiber solution for your business needs.  We provide a comprehensive evaluation of your network needs to put a complete fiber optic solution together for your business.  We test each connector and cable that is  installed to insure fast network speeds using specialized equipment.  We provide the services you need: run new cable, install connectors, test system & connectors, provide detailed test reports.  The type of connector we use is the Corning Unicam and it can be used in all types of applications with single or multi mode, using LC, ST or SC connectors.  We install plenum and non-plenum interduct to help protect the fiber.  Wall mount fiber enclosures are used as termination points from the individual strands, then patch cords can be used to connect to a  network switch. We can install the complete system or a part of the system.  We repair broken or damaged cabling and splice the lines back together.  
• We offer Corning fiber,  connectors and enclosures.  The level of product innovation and service that Corning offers is what sets their company apart.  We enjoy working with Corning and using their products.  
Call us today for a free estimate with your fiber optic integration needs.   Let us assist you and your team by offering a turn key solution for your next network upgrade.     
Fiber Optic Install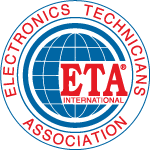 Fiber Optic System
Please contact us for a free consultation to upgrade or replace your fiber optic systems.